TikTok, the viral short-form video platform, has become a lucrative marketplace for merchants to discover winning products. With over a billion users worldwide, TikTok's latest trend, "TikTok made me buy it," is a goldmine for merchants who can identify the products that are resonating with audiences. Revam's software can help merchants streamline this process, making it more efficient and profitable.
TikTok's rise to fame has been nothing short of spectacular. What initially started as a platform for young creators to share their dance moves and humorous skits has now become a global sensation with a diverse array of content, spanning from educational videos to entertaining challenges and, most importantly for merchants, product reviews.
With TikTok's user base surpassing the one-billion mark, it has become a lucrative opportunity for businesses and entrepreneurs seeking to connect with a vast and engaged audience. The "TikTok made me buy it" trend is a perfect example of how user-generated content on the platform can impact consumer behavior. It's a phenomenon where individuals showcase and recommend products that have genuinely impressed them, leading to a surge in consumer interest and purchases.
The Product Sniper: Your Path to Success
Revam's AI-powered Product Sniper is a game-changer for merchants looking to take full advantage of TikTok's product recommendation trend. Here's how Product Sniper empowers you to find the best suppliers for any product using the process of reverse sourcing:

Find a Variety of Manufacturers: Product Sniper takes the guesswork out of finding suppliers. It provides you with a diverse range of manufacturers that fit your specific needs and requirements. This means that you can choose suppliers based on factors like product quality, price, location, and production capacity.
Save Time: Time is of the essence in e-commerce. Product Sniper's AI algorithms work swiftly to present you with a list of potential manufacturers in seconds. This enables you to make quick and informed decisions when selecting a supplier for the products you want to sell.
Know Your Expected Net Profit: Making informed decisions is crucial for success in e-commerce. With Product Sniper, you can estimate your expected net profit before committing to any purchase. This tool helps you calculate all associated costs, including manufacturing, shipping, and other expenses, ensuring you have a clear picture of your potential profit margin.
Jump on any trend with the Product Sniper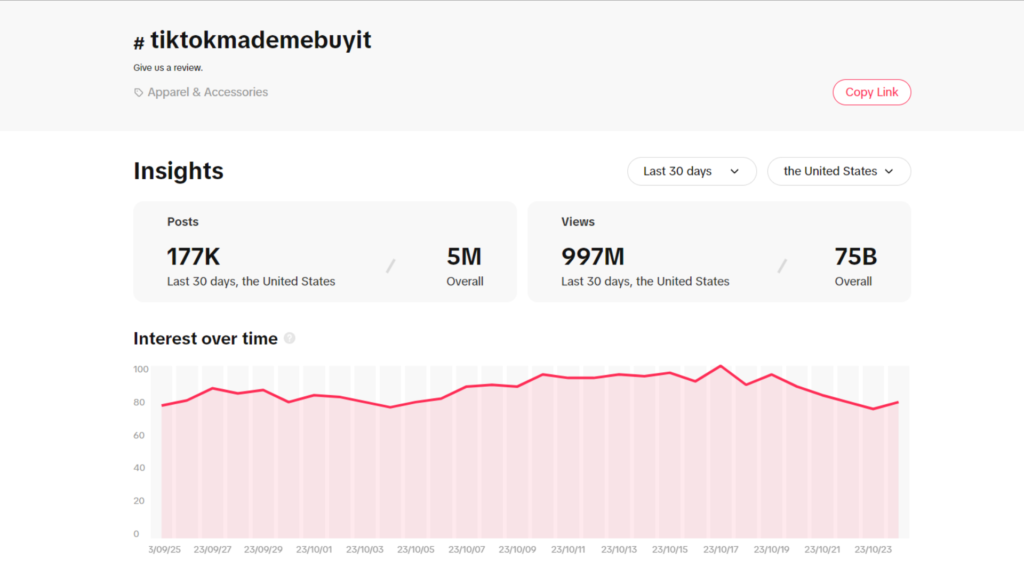 Now that you have the tools at your disposal, here's how you can effectively utilize "TikTok made me buy it" and Product Sniper:
Discover Products Consumers Love: The key to success on TikTok is to identify and sell products that consumers are already enthusiastic about. To do this, you can monitor trending product reviews and recommendations on the platform. Additionally, the TikTok feature trend discoverer on the TikTok creative center can provide insights into the most popular products and challenges on TikTok, as well as the demographics of the users who are engaging with them.
Estimate Profitability: Use Product Sniper's cost calculator to determine the expected net profit for the products you plan to sell. This ensures that you make data-driven decisions and don't overcommit to products with thin profit margins.
Build a Winning Strategy: Armed with insights from TikTok and Product Sniper, you can build a solid e-commerce strategy. Identify suppliers, optimize your supply chain, and create a marketing plan that leverages TikTok's trend to boost your product's visibility.
Hot Selling Products on TikTok
Here is a list of hot-selling products on TikTok as of October 2023.
TikTok's "TikTok Made Me Buy It" trend presents a unique opportunity for merchants to tap into consumer-driven product recommendations and boost sales. With Revam.tech's Product Sniper, finding Alibaba suppliers for the products consumers love is easier than ever. This AI-powered tool streamlines the process, ensures cost transparency, and empowers merchants to make informed, profitable decisions. Merchants shouldn't miss out on the potential of TikTok as a revenue-generating platform—they should get started with Product Sniper today and turn trends into profits.